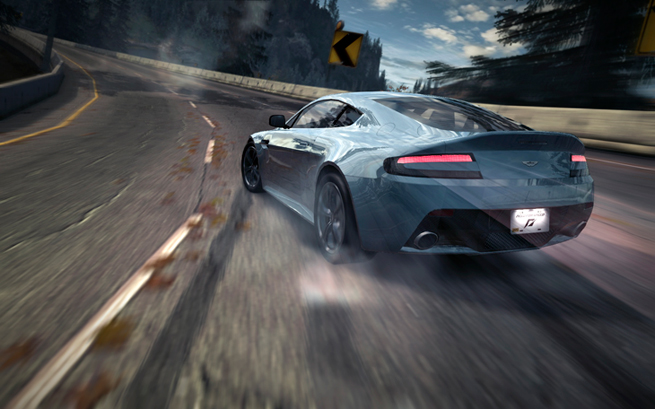 Congratulations and Happy Birthday to Aston Martin!! 100 years!!
It's such an amazing accomplishment for any company to reach their 100th year. In honor of this special occasion we've put the three AstonMartins currently available in Need for Speed World on sale!
Aston Martin V12 Vantage -
2700 SB - A true super exotic! With its V12 engine, compact form and high levels of torque, the Aston Martin V12 Vantage is truly an exhilarating sports car.
Aston Martin V12 Vantage Cop Edition -
3000 SB - Lowered and kitted out, the stealthy Aston Martin V12 Vantage Cop Edition is exactly the street legal weapon needed to pull down top opponents! Take to the streets in this iconic car!
Aston Martin DBS -
2820 SB - Lightweight and supremely powerful, the Aston Martin DBS is a technological masterpiece. Offering performance without compromise, it's a luxury sports car that is hard to match. Don't miss this opportunity to drive one of Aston Martin's top V12 models!
Celebrate Aston Martin's milestone by picking up one of these amazing cars today!
Also on sale today
Audi R8 Coupe 5.2 FSi Quattro - 2760 SB
Ford Mustang BOSS 302 (1969) - 1980 SB
Lamborghini Gallardo LP 550-2 Valentino Balboni - 2760 SB
Lamborghini Murcielago LP 650-4 Roadster - 2820 SB
Lamborghini Murcielago LP 670-4 SuperVeloce - 3900 SB
Porsche Panamera Turbo - 2400 SB
---