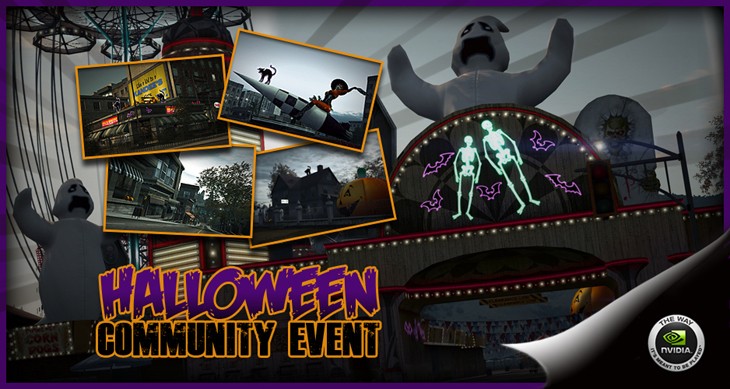 It's time to celebrate October's spooky day with the Need for Speed World Halloween Extravaganza! Join us as we celebrate Halloween and you could be entered into a draw for your chance to win one of five hundred great prizes that can be anything from a license plate to a very popular Class 'A' car!
The Halloween Extravaganza begins on Monday, October 29 and participating in the event is super easy! All you need to do to be entered into the draw is simply race (and complete!) the in-game 'Ghostwood' race event. By completing that race event you'll be automatically entered into the draw for your chance to win one of these fantastic prizes:
Manufacturer Vinyl Packs
- Lamborghini Vinyl Pack
- Porsche Vinyl Pack
- BMW Vinyl Pack
- Ford Vinyl Pack
- Nissan Vinyl Pack
- Chevrolet Vinyl Pack
License Plates
- Blacklist License Plate
- Prototype License Plate
- Flaunt License Plate
- King License Plate
Neons
- Green Flame Neon
- Red Skull Neon
- Green 'Need for Speed' Neon
- White Skull Neon
- Yellow Stripes neon
Cars
- Cadillac CTS-V
- Jaguar E type Lightweight
- Scion tC Juggernaut
- Battlefield Heroes 'Nationals' SUV
- BMW M1 Pro Car
Starting Monday, October 29th you'll have seven days to complete the 'Ghostwood' event because this community event ends at 11:59pm (PST) November 4th. The official rules for this community event can be found
here
.
Also, we've arranged a little surprise for the community on the day of Halloween so be sure to
join us on Facebook
and/or
follow us on Twitter
and keep your eye peeled for further announcements.
Good luck!